1st Birthday Party: Nautical Fun for Fisher
Posted: April 12, 2013
Filed under: 1st Birthday Parties, Parties
1 Comment
Maybe you'll remember our party savvy Momma Sophie, from this post. We're going to continue our adventure in little boy birthday parties with her 2nd son's very first one…
The inspiration for Fisher's birthday party came from-you guessed it-his name. Sophie chose a nautical themed invite with a color scheme she fell in love with (swapped orange for yellow) and went from there! Invite from jackandjanepaper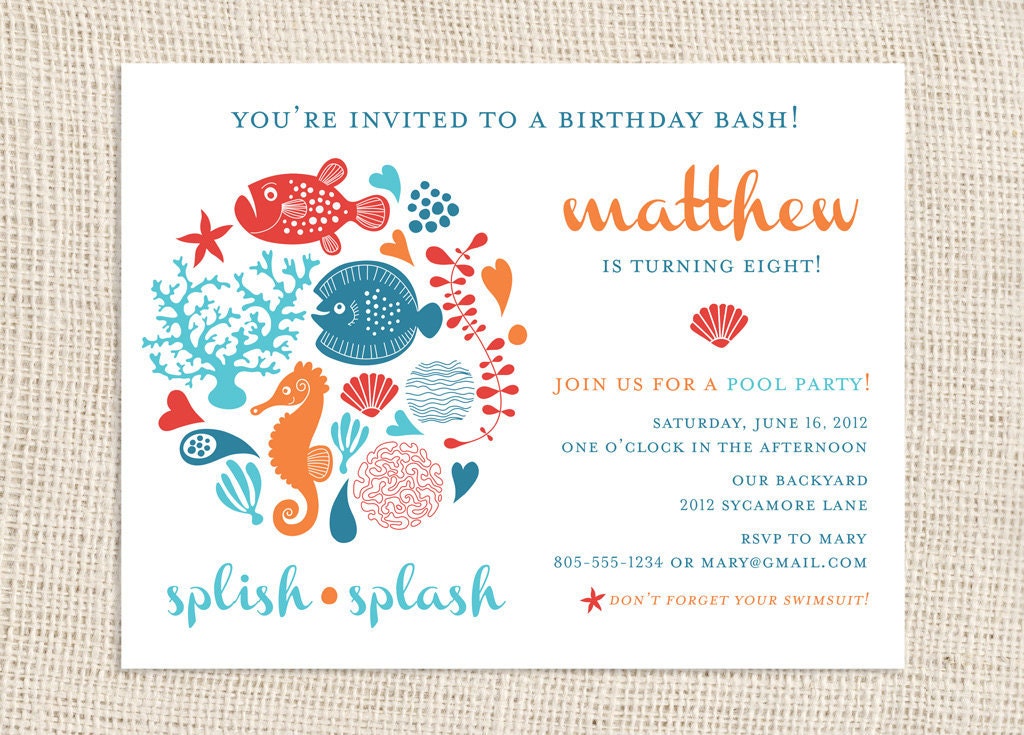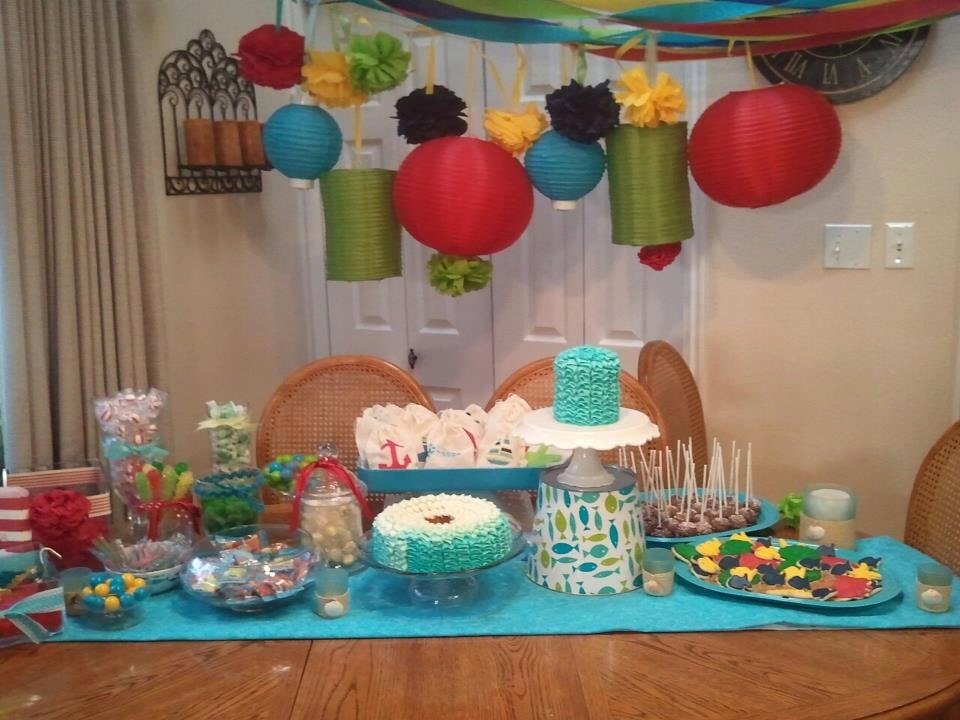 Paper pom-poms and streamers complimented a party full of sea-licious treats!
Gumballs, rock candy on a stick, peppermints, frooties, sour gummies, salt water taffy, liquorice, cake pops, sugar cookies, and of course cake all graced the birthday boy's dessert table.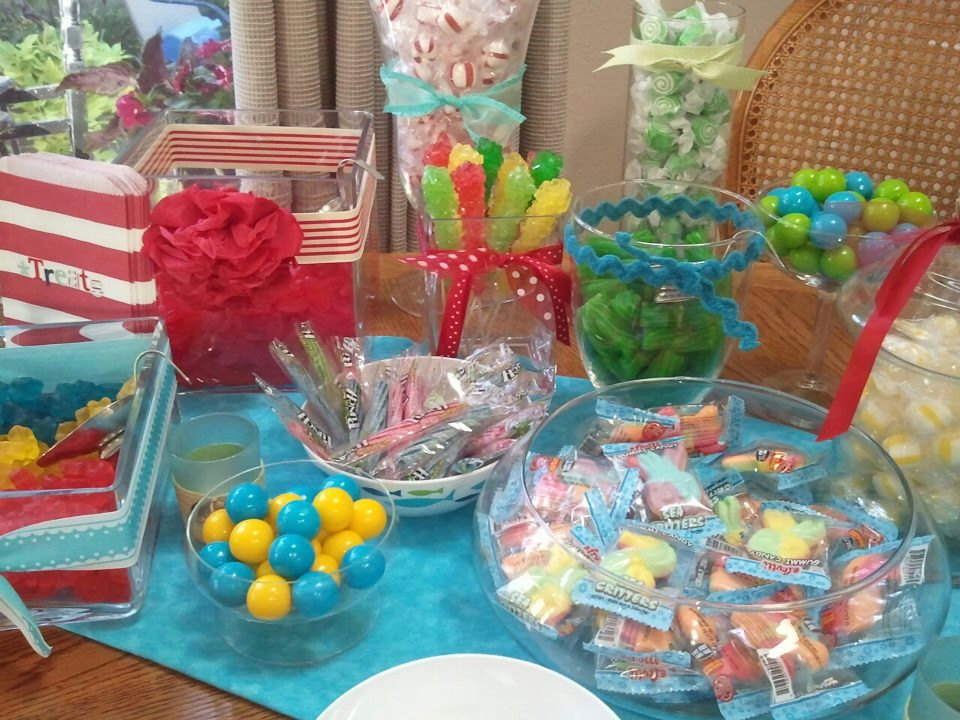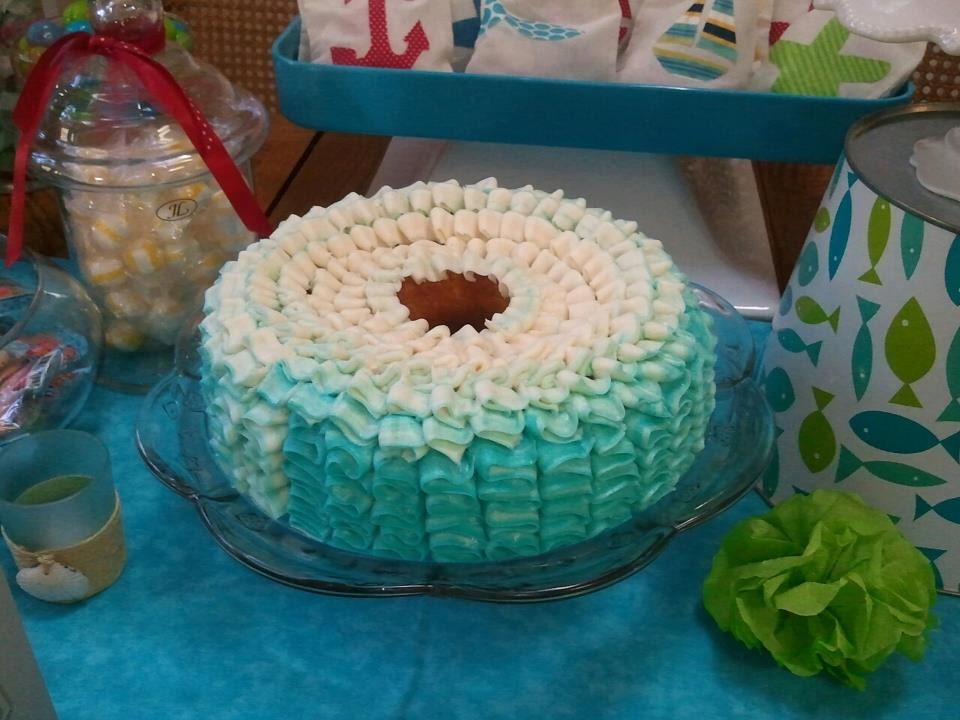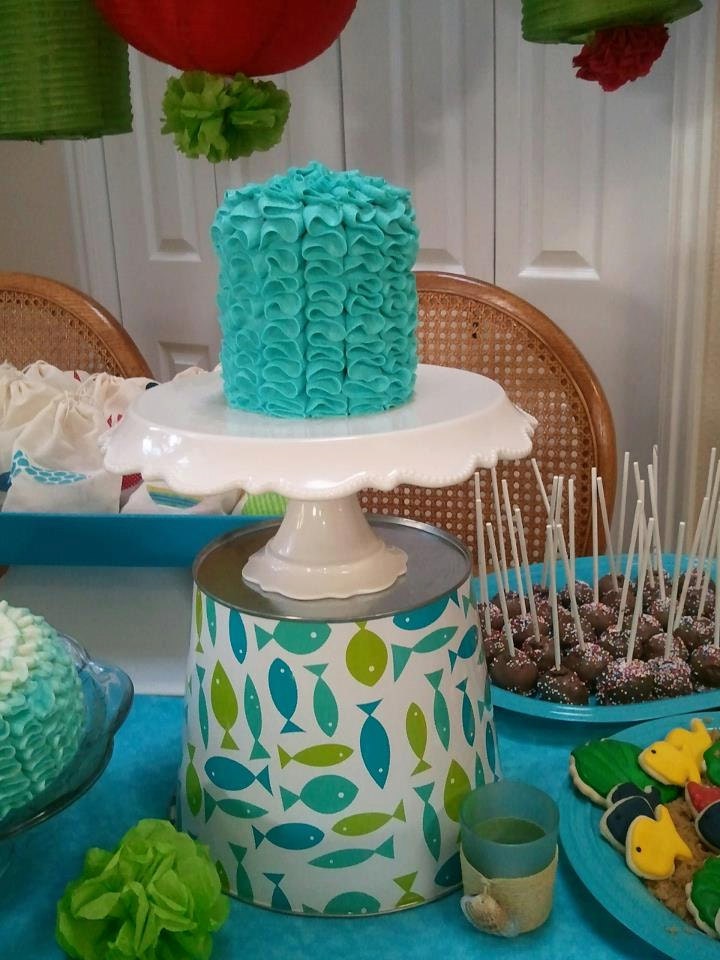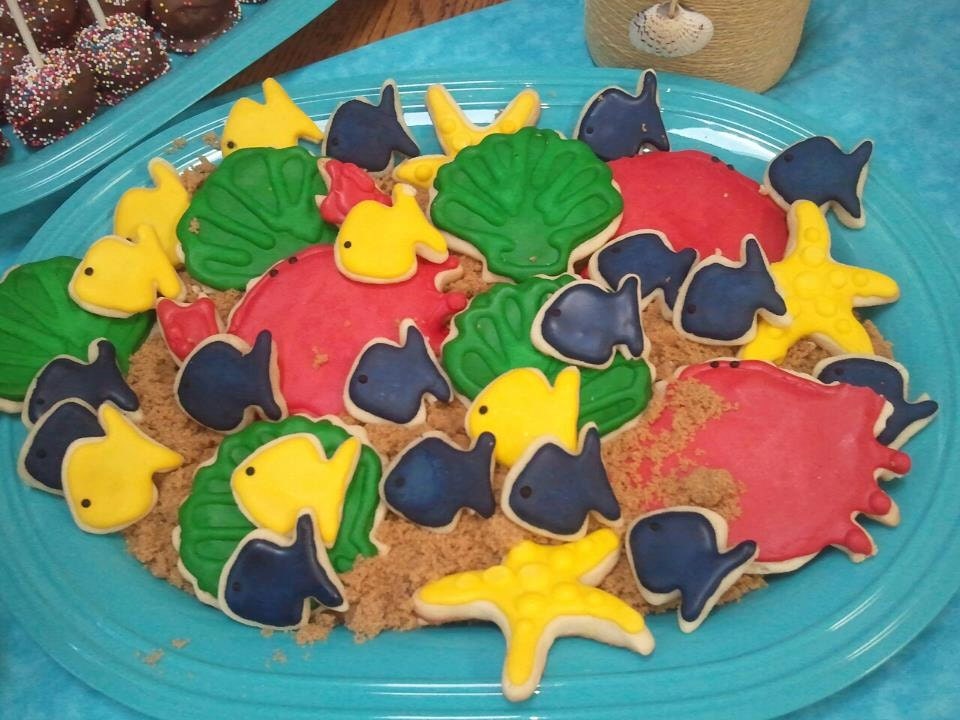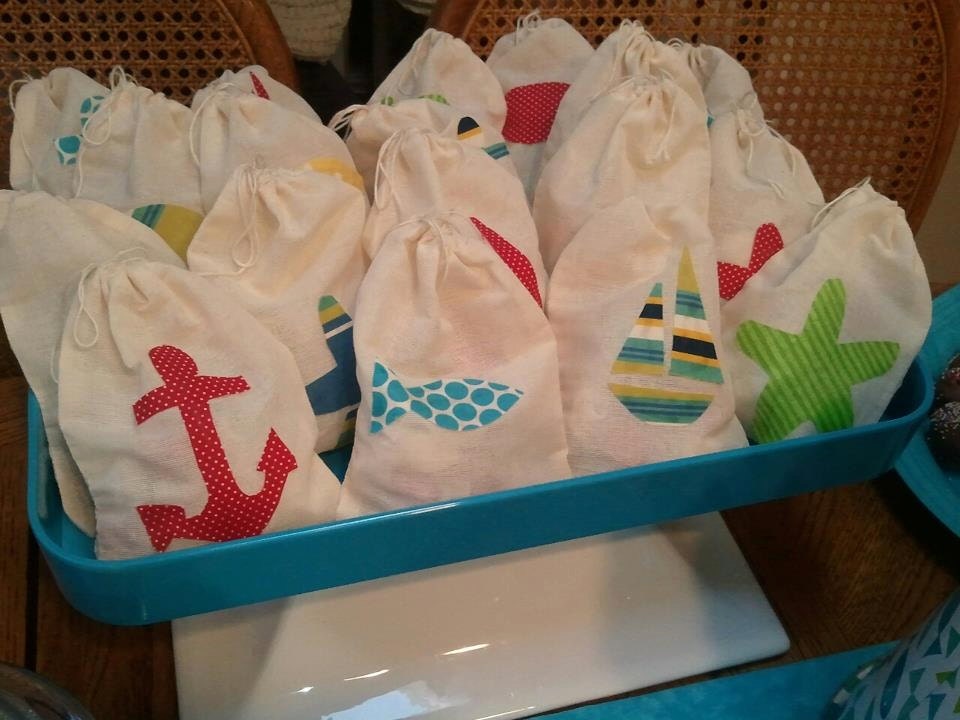 Cute little favor bags for guests were decorated with iron-on fabric cut outs as a sweet little thank you for celebrating Fisher's big day!
P.S. Looking for more boy themed parties? This one is an oldie but a goodie : )
---